The Essential Goodness of Vitamin C

VITAMIN C
Vitamin C is a powerful antioxidant that has many known skin benefits. It is a really important component of many cellular functions within the skin. It's also essential for the synthesis of collagen and elastin, increasing cellular renewal and also repairing damage caused by UV light. There are a lot of myths out there that say it is not essential for the skin. However, did you know that we are one of the few mammals on earth that do not make our own Vitamin C? So we really rely on our diet and topical formulations to give it to us. 
Sometimes in order to establish what nutrients are vital to the skin, we must look at what occurs when one is deficient. Scurvy is a skin disease that happens when you do not have Vitamin C. It's characterised by inflamed skin that's often itchy and sore, your teeth fall out, and nails become unhealthy. So it makes sense that, if these symptoms occur in the skin when you are Vitamin C deficient, then healthy skin will prevail when you feed it Vitamin C. I can understand why some may have lost all faith in this incredible ingredient though. 
A notoriously difficult ingredient to keep stable, a lot of topical formulations claim to have various percentages of Vitamin C in them. But by the time it's packaged, stored on the pharmacy or supermarket shelf, and sold, it is most likely redundant and won't perform!
Like putting an astronaut into space to complete a mission, you can give her all the skills and knowledge required, but unless she has the correctly engineered EMU, then she won't survive the journey - resulting in a failed mission.
 My Top 3 Vit C Serums:
Environ skincare have chosen to work with a type of Vitamin C that mirrors an EMU (Spacesuit). Ascorbyl Tetraisopalmitate is oil soluble and extremely stable. Four molecules of Palmitic acid attached to the ascorbic acid molecule form ascorbyl tetraisopaamitate. This oil soluble form passes easily through the horny layer and enters the cell wall with the ease of a dolphin. You can get up to 10 times more active Vitamin C into the cell itself. As a result, all these amazing synthesis occur that are vital for younger looking, healthier skin. Environ skincare was a pioneer in using ascorbyl tetraisopalmitate.
Here are some of my favourite medical grade Vitamin C Formulations
Instense C-Boost Mela-Even Cream
Is a special oil soluble Vitamin Infused cream which helps to reclaim the appearance of younger, more healthy looking, luminous skin that has a radiant even glow. Combined in this formulation with Vit E, which potentiates the action of Vit Corinna four fold.
Shop Now >
AlumierMD Everactive C&E + peptides
A potent antioxidant serum to reduce the visible signs of ageing for all skin types. A unique delivery system ensures the 15% vitamin C complex is always optimally active.

Shop Now >
Mesoesthetic Energy C Intensive Cream
Energy Corinna, a line within Mesoestetic that's dedicated to the use of high concentrations of Vitamin C to combat the first signs of photo-aging.

Shop Now >
I'd like to tell you all about our incredible Online Skin Consultation Service we offer. We were the first in Ireland to offer this service & everyone thought we were crazy, but we knew what we were capable of achieving and wanted to share it with the world.
Our service has proven to be extremely beneficial as there is no need to travel and leave the comfort of your own home, especially during such times. Our expertise is offered to you by our Skin Experts during each online consultation where we advise a bespoke prescriptive treatment plan which will be tailored to suit YOUR specific skin needs & concerns. This is followed by continuous check-up calls ensuring customer service satisfaction, as-well-as altering your tailored treatment plan as you progress your skin journey here, with Monica Tolan's meeting your skin demands. This service ensures you get value for your money, as it prevents you from spending funds on products that are not suitable for your skin.
The power of our online service shines throughout our incredible results and amazing feedback which we receive on a daily basis. Evidence of our clients' results is attached to prove we are leaders in our field.
Here is what one client had to say! -
"Hi I went for a skin consultation on the 17th of August and can honestly say I'm blown away by the results, over the years I have tried everything and my flare up this time was so bad my confidence was at an all time low... But since using the recommended skincare routine and suplimemts the difference is amazing. I've also had 2 facials which were amazing I'll defo be having more... Your team are amazing at what they do I couldnt be happier 😍👍🏻"

To avail of this service, please follow the following link: https://www.monicatolan.com/pages/online-consultation
Meet the Skin Expert Team:
Being a skin therapist is all about helping people find confidence in themselves to face the world in their "naked" form. Also, to help them love themselves and never forget the importance of self care. Riley, my "fur baby", is my personal reminder to love completely and live life to the fullest every day. 

My Top 3 Hero Products
Prep And Prime Kit:
The Perfect Multi-tasking Gift Set

With this kit, you can experience clean, refreshed and beautifully moisturised skin with Environs multifunctional skin prep essentials, or share the love and give it as a gift - with a Saving of €20!

The contents of the kit include environs bestselling cleanser - Pre Cleansing Oil, the Hydrating Clay Mask which can be used for hydration and light exfoliation of the skin. Hydrating Oil Capsules 10pck also comes free with this kit. These capsules are bursts of hydration for the skin!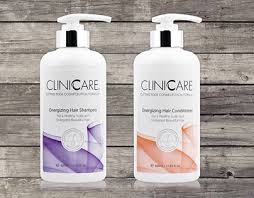 Clinicare Shampoo & Conditioner Duo:
The CLINICARE Energizing Hair Conditioner has a unique combination of active ingredients, specially designed to maintain hair and scalp vitality. This lightweight conditioning product gently nourishes hair and helps repair environmental damage done to weak hair, leaving it shiny, smoother and stronger. It is scientifically formulated to complement The CLINICARE Energizing Hair Shampoo.

With anti-oxidant and anti-inflammatory properties, the Shampoo gently cleanses and nourishes hair and scalp, leaving hair revitalised, stronger and with a pleasant fragrance.

Benefits: Anti-hair loss shampoo. Maintains a healthy scalp. Hydrates and smoothes.
Crystal Fiber Mask:
The Post Peel Crystal Fiber Mask has been designed as a professional treatment product, but thanks to its easy application, it's also perfect to use as an at-home treatment too.

The mask is perfect post-peel due to its effective ability to restructure the hydrolipidic film while restoring optimal levels of skin moisture and elasticity to the skin. It's equally as effective as an addition to any skincare regime if you're looking to provide your skin with a moisture boost.

Made up of crystal fiber, an innovative material for medical use based on 3D nano-fibers, the mask is 100% natural, safe, and hygienic. It fits the lines of the face perfectly, with an occlusive effect that improves permeability and increases the effectiveness of the active ingredients.

Benefits of Mesoestetic Post Peel Crystal Fiber Mask :
Hydrates the skin, recovers optimum moisture levels, and improves elasticity.
Restructures the water-lipid layer.
Enhances cell renewal
Provides nutrients that restore softness to the skin
100% natural, safe, and hygienic.